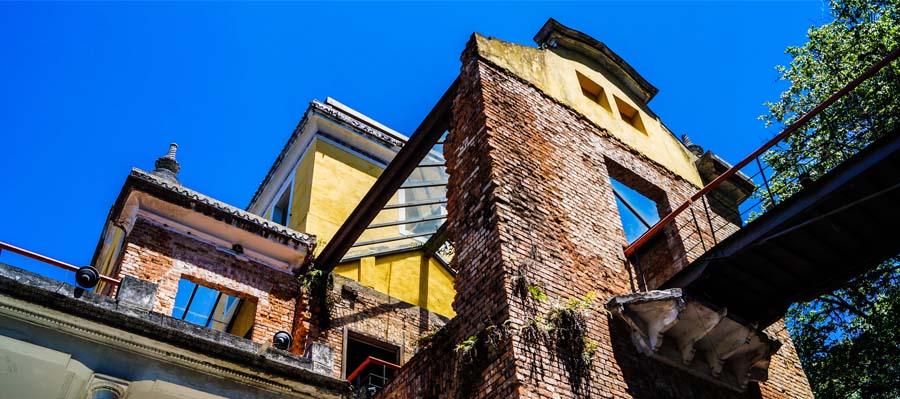 Located at the top of the hill in Santa Teresa, the park is a beautiful belvedere. From there it is possible to have an incredible view of the city center and of all the Rio de Janeiro.
The Parque das Ruínas Cultural Center was inaugurated by the City Hall of Rio de Janeiro in 1997. The project is by the architects Ernani Freire and Sônia Lopes and mixes the iron and glass structures the walls in ruins.
The ruins are what remained of the house of Laurinda Santos Lobo (1878-1946). The mansion was built during the Empire for Minister Joaquim Murtinho Nobre. Niece and heiress, Laurinda reformed the place in the 1930s for her home and maintained an intense cultural life there. He promoted many festivals and masses that brought together the intellectuals and artists of the time. With his death, the mansion was totally abandoned.
The creation of the cultural center meant that the place could once again be a home for art. The exhibition hall, the auditorium, the outdoor area, the magnificent view, all this among the ruins, make the environment peculiar, comfortable and pleasant.
Nowadays musical concerts, exhibitions, happy hours are also held and it is also a great tour for weekends.
---
Endereço:
Rua Murtinho Nobre, 169
Tel.: 2242-9741
From Tuesday to Sunday from 8:00 am to 6:00 p.m.